Don't Over Pay Call US Power Pros TODAY! For All Your Electrical & Generator NEEDS! Registered Federal Electrical Contractor
Q6500 QuietPower™ Series Inverter Generator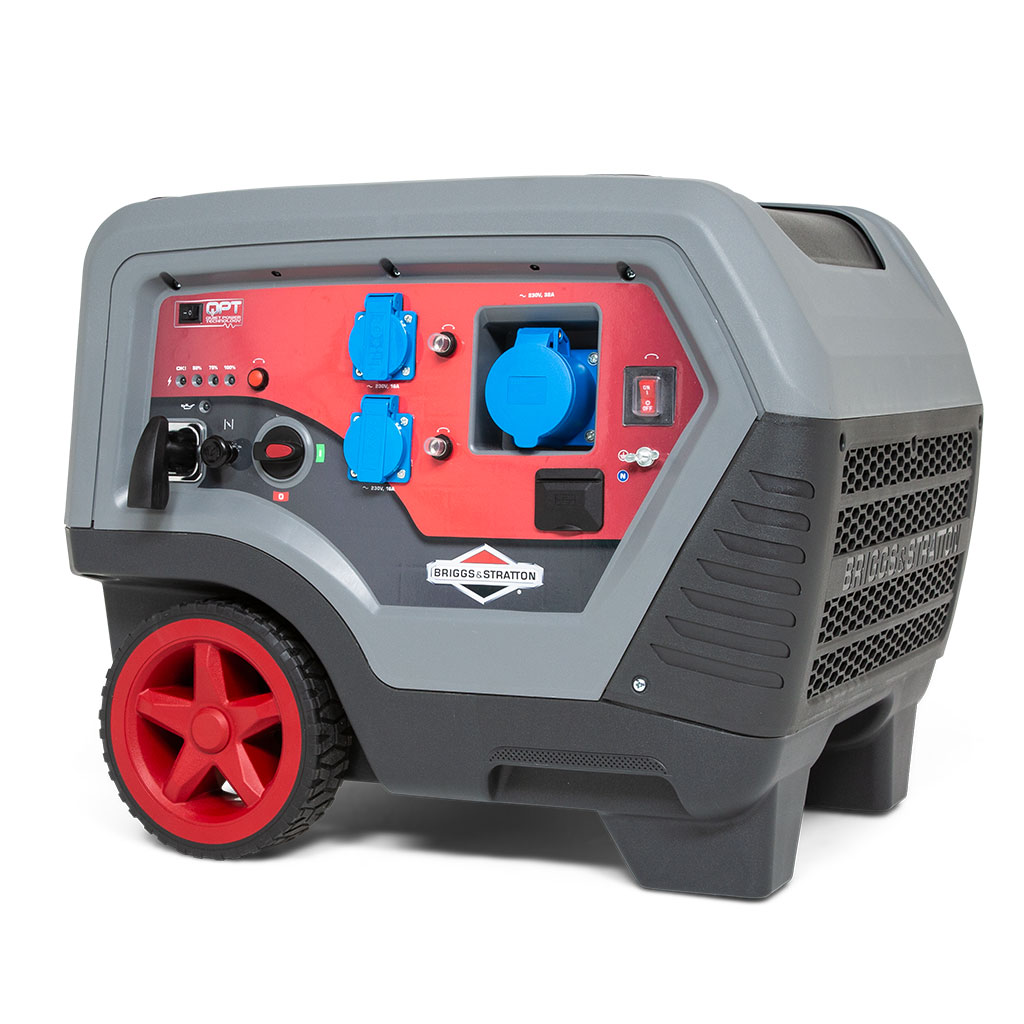 Q6500 QuietPower™ Series Inverter Generator
Quiet confidence with Quiet Power Technology®.
Safe for Sensitive Electronics
The inverter technology produces smoother power. This means you can safely recharge and power your sensitive electronics such as laptops, smartphones and gaming systems.
Compact & Lightweight
With a design that's 45% more compact and 30% lighter than a standard generator, moving and storing your generator is no hassle.
Up to 14 Hour Run Time
A highly-efficient integrated engine/alternator provides up to 14 hours of run time2. Extended refueling with variable RPM engine that automatically adjusts to wattage needs.
Remote Start & Shutdown
Conveniently start your portable generator or turn it off remotely with a key fob.
Power Usage Meter
Monitor total power available.
1 As tested per ISO3744 sound power standard when compared to standard generator.
2 At 25% load.
QuietPower Series Inverter Technology
Inverter technology produces power that's 60% quieter1 than standard generators. While delivering consistent power for essential appliances and sensitive electronics.
Protective, Noise-Reducing Shell
With an all-steel frame enclosed in a protective shell, noise is minimized and internal components are protected.
Multiple Outlets for Your Power Needs
Two 230V / 16 amp household sockets, one 230V / 32 amp household socket and two 5V USB ports offer enough flexibility to power an extensive combination of lights, laptops, blenders, personal electronics and more.
Easy Mobility
Automatically adjusts to wattage needs extending refueling intervals.
Model Number
030796(Q6500 EU)
Outlets
2x 230V / 16 Amp, 1x 230V / 32 Amp, 2x 5V USB
Engine Configuration
4-stroke OHV
Automatic Low Oil Shut Down
Yes
Transport Handle
Telescopic handle and integrated wheels
Consumer Warranty (product) 5
2 Years Limited
1 Starting Watts is the maximum current that can momentarily be supplied when starting a motor, multiplied by the generator's rated voltage.
2 Per EN ISO 8528-13:2016
3 Sound levels may vary based on proximity and location; measured at 25% load at 7 meters from control panel side.
4 Run time at 25% load
5 See Operator's Manual for complete warranty details.