Don't Over Pay Call US Power Pros TODAY! For All Your Electrical & Generator NEEDS! Registered Federal Electrical Contractor
Sprint 2200A Portable Petrol Generator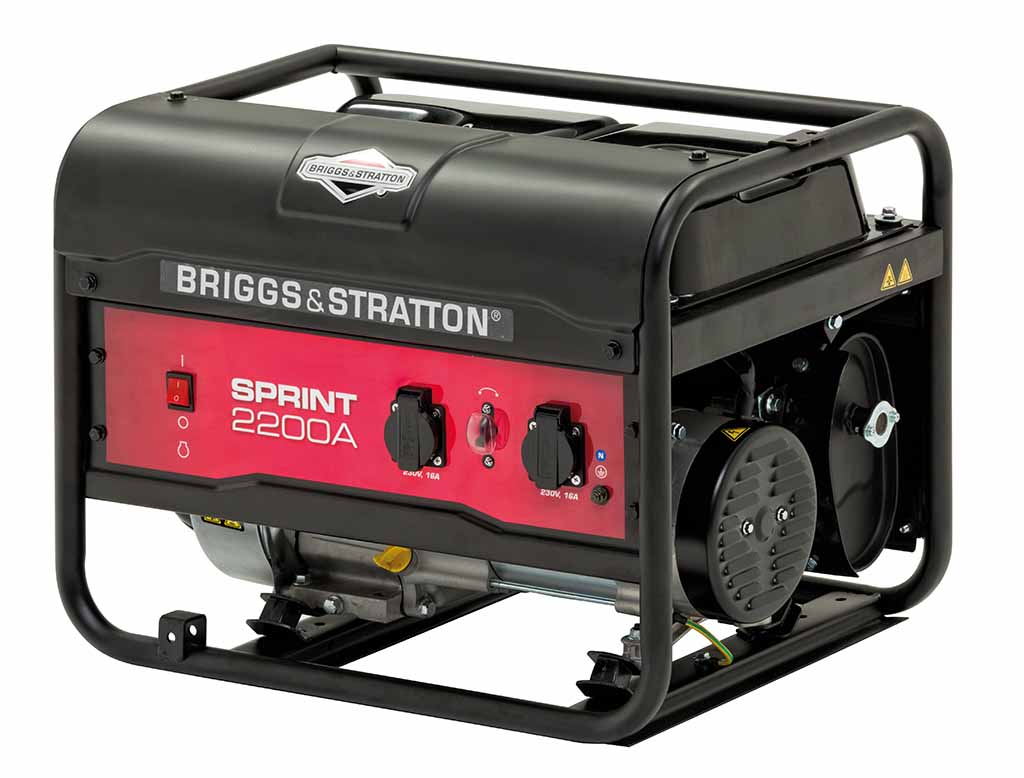 Sprint 2200A Portable Petrol Generator
Portable power for around your home and garden.
Automatic Voltage Regulator (AVR)
Automatic Voltage Regulators (AVR) within the system prevent power surges to protect all your electronic equipment. Limits the variation of the voltage of your generator to + or – 2% to keep your equipment running smoothly and safely.
Integrated Control Panel
Power sockets with circuit breakers.
Briggs & Stratton® Engine
Equipped with a reliable 196cc Briggs & Stratton OHV engine with recoil start.
Power Surge™ Alternator
The Power Surge™ alternator smoothly produces a short surge of power needed for motor-driven items. Large household appliances and tools are started simultaneously.
Automatic Low-Oil Shutdown
Reliability is maximised thanks to the low oil automatic shutdown. Your engine will stop if the oil level is low, preventing expensive damage to the engine.
Sprint Wheel Kit
Two wheels and a single drop handle will make transport easier. Suitable for Sprint 2200A and 3200A, sold separately.
Model Number
030671A (Sprint 2200A EU)
030691 (Sprint 2200A UK)
Run time 4
12h 30min
12h 30min
Outlets
2x 230V / 16 Amp
2x 230V / 16 Amp
Engine Brand
Briggs & Stratton
Briggs & Stratton
Engine Configuration
OHV
OHV
Cylinder
Cast Iron Sleeve
Cast Iron Sleeve
Fuel Tank Capacity (l)
11,4
11,4
Alternator
Power Surge™ / AVR
Power Surge™ / AVR
Automatic Low Oil Shut Down
Yes
Yes
Frame Tube Diameter (mm)
25.0
25.0
Consumer Warranty (product) 5
2 Years Limited
2 Years Limited
Consumer Warranty (engine) 5
2 Years Limited
2 Years Limited
CE Compliant
CE Compliant
CE Compliant
1 Starting Watts is the maximum current that can momentarily be supplied when starting a motor, multiplied by the generator's rated voltage. 2 Per EN ISO 8528-13:2016. 4 Run time at 50% load. 5 See Operator's Manual for complete warranty details.