Don't Over Pay Call US Power Pros TODAY! For All Your Electrical & Generator NEEDS! Registered Federal Electrical Contractor
Welcome to US Power Pros
Your trusted veteran-owned and operated source for generators and electrical services in Houston, TX.
READY FOR A FREE ESTIMATE?
Why Choose US Power Pros?
US Power Pros specializes in generator installation and maintenance, whole-house power solutions, and a wide range of electrical services in Houston. With a legacy of outstanding service and a focus on customer satisfaction, we aim to deliver nothing less than excellence right to your doorstep.
Affordable Pricing: Excellent service doesn't have to break the bank.
Expert Electricians: Our team of skilled Houston electricians provides top-notch service you can trust.
Versatile Solutions: We've covered whether you need a Generac generator installed or a full-scale electrical overhaul.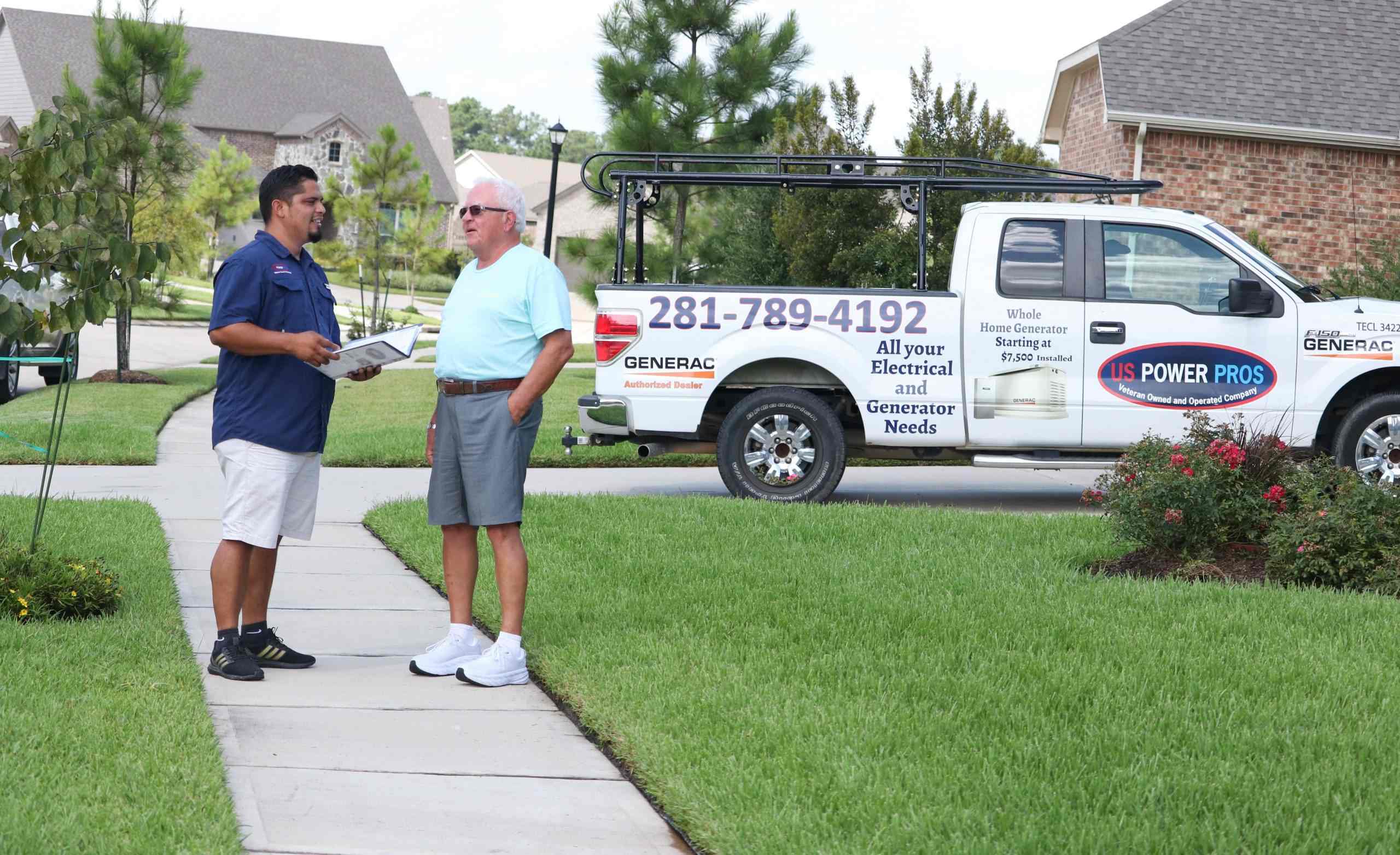 What We Offer
We offers a comprehensive range of electrical services for domestic and commercial properties at a reasonable price.
Serving Houston Since 2008
Effective communication is the key to success for any business. From our office staff, to our field technicians, it is vital to us to always keep our clients up-to-date with the status of their project.
We understand fully that your time is of extreme value. We are committed to meeting deadlines and married to punctuality. You will never have to worry about waiting around for our trained technicians.
When dealing with any member of the Live Wire staff, you will never feel as if you are just another sale. We want to build a long-lasting relationship with you as a client for many years to come.
We adhere strictly to the current National Electrical Code, and we conduct regular in-house sessions with our technicians to review any code changes and applications.